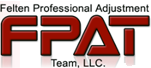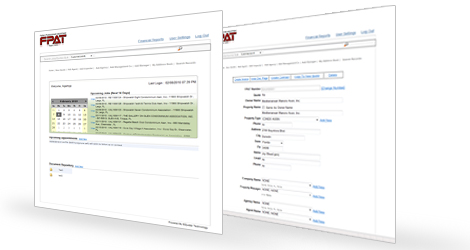 Felten Professional Adjustment Team
Felten Professional Adjuster Team, LLC is a Spring Hill, FL based team of licensed and experienced adjusters, aspiring to handle claims in a timely manner while maintaining the highest level of quality superior communication between the policy holders, adjusters, and our clients. Felten Professional Adjustment Team has adjusters in many disciplines and maintains a roster of catastrophe adjusters throughout many states.
Felten Professional Adjuster Team, LLC was being left behind by competitors who had started deploying interactive websites including online tools for customer quotes and work flow automation. They also needed a maintainable website where non-technical users could easily add content and manage the database-driven components. They were looking for a development partner to redesign and modernize thier access database based system and provide an interactive system that they could use to get organize workflow and generate documents from a central location.
We redesigned their work flow, integrated a powerful, easy-to-use Content Management System (CMS) and developed an interactive central calender where all emloyees and contractors can sycronize work flow and schedule appointments.
The main features of the web application are:
An interactive central application that uses work flow automation and document generation to help keep track of status of job, pending payments, inspectors out on jobs and a billing/quoting system to keep track of payments and renewals.
Provide financial reports and profitability analysis.
Interact with and send customer information from system lead generation and appointment scheduling for adjustments.
Easy to use Content Management System for all pages and database driven modules for new customers and quotes
What We Delivered
Custom Logo and Web Interface Graphic Design
Normalized Microsoft SQL Database design
Custom ASP.net Content & Customer Management System
MSQL Database
1 Year Free Technical Support